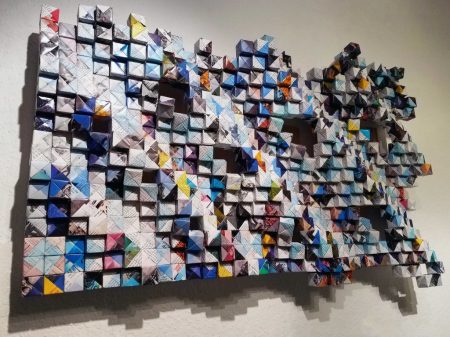 ANDRES BARDALES
Born in Cali, Colombia, Bardales draws upon his experiences and culture to influence his work. He works mainly in the ancient paper folding technique origami to create original pieces of art; and relies upon the implementation of lines, repetition and geometric shapes. The use of repetition, besides providing a structural quality to the compositions, also questions what time really means when one is lost in the artistic process of their creation. He is interested in exploring the meditative state acquired by this process and the relationship this has with the meaning of presence and time. Bardales craves structure and organization in his work, for which origami provides the perfect outlet to show the viewer his perspective. He incorporates recycled paper, newspaper, and old encyclopedias as the main materials, by which he gives new life to these sources of information. According to Bardales, "by transforming them in the work, they are given new relevancy without losing the printed wealth of knowledge."
WILLIAM BRAEMER
William Breamer's artwork is the result of an amazing life experience and a personality that hungers for rich, character-defining adventures. William's art can be defined as abstract expressionism; notably accentuated with valiant colors, rich strokes and provocative themes. From the Caribbean enhanced abstract paintings inspired by his Cuban heritage, to the ornately crafted sculptures, William's artwork appeals to a wide cross-section of collectors. William's interpretation of a subject matter is transformed into rich, vibrant bold colours, timeless, awakening the soul, uplifting and radiant.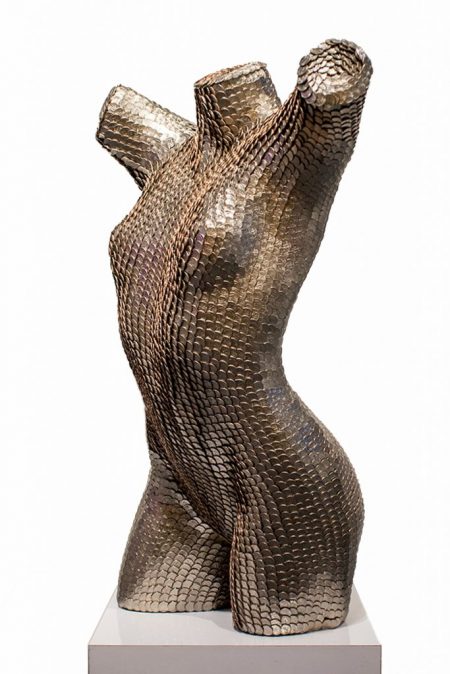 CAROL CARPENTER
Born in Baltimore, Maryland, Carol Carpenter is a self-taught painter, specializing in abstract expressionism. She utilizes her intuition and experimental processes mixed with a saturated palette to create vivid works of organic abstract art. Oil, acrylic, watercolor and ink are her preferred mediums, with which she produces abstract layers of paint beneath the final image which provides a new perspective, inspiration and vision in creating a unique way to view the outside world. She is "inspired by the ever-changing elements and beauty in nature" and says, "I use color as my primary focus to transmit energy, meaning and emotion in my art." She has exhibited her art in galleries and museums across the United States and Europe, and continues to work with local art organizations such as the Baltimore Watercolor Society and the Maryland Federation of Arts.
KAY GRIFFITH
Abstract artist Kay Griffith is from the USA, born and raised in Texas. She paints naturally, exuding passion and energy in every painting. Each Griffith abstract is characterized by its own colour palette, rhythms, and textures. She paints with oil paint, wet-into-wet. Palette knives are employed to skillfully manipulate the paint. The result is masterful abstract expressionism. Griffith's abstracts speak personally to each viewer, often evoking intense emotion, lively discussion, and passionate reactions, but, do not expect a Griffith abstract to evoke the same emotion in all viewers. They evoke different emotions in different viewers, and interpretations are always illusive.
DAVID HARRY
David Harry grew up in a household with the sweet smell of turpentine, where the shelves were stocked with art books and the walls were covered with paintings. His grandmother was the well-known painter Beulah S. Bowers. Even though David started seriously painting around the age of twenty-five and his art education was therefore subjective, various styles have marked his full artistic career from early neo-expressionism to a post-modernist project called Anti-Action painting, to his current body of work that consists of relatively large-scale abstract paintings.
In his artistic statement, David states, "fine art is a form of expression that works as a visual metaphor for a shared experience. My latest work is about a process not unlike jazz composition, action initiated over a familiar structure. The paintings also respond to place. My move to Florida has resulted in a greater emphasis on the depiction of light and heightened the importance of color in my painting. Their scale takes advantage of the peripheral nature of composition. Each painting is allowed to feel its own way."
JOHN NIEMAN
John Nieman has worked in the creative arena for 30 years, for which his works are influenced by his background as an international advertising creative director, music director, author and chef. His work is characterized by striking composition, crisp colors, and strong shadows. He favors the high contrast media of pastels or a combination of pastels and watercolors. Given his background in the communication world, he particularly enjoys creating work that tells a visual story. Mr. Nieman has been exhibited in 16 different venues over the past two years; and has been featured in national and international juried competitions. Last spring, a collection of his paintings and poems was published in a book called Art of Lists. He is represented by Agora Gallery in New York City.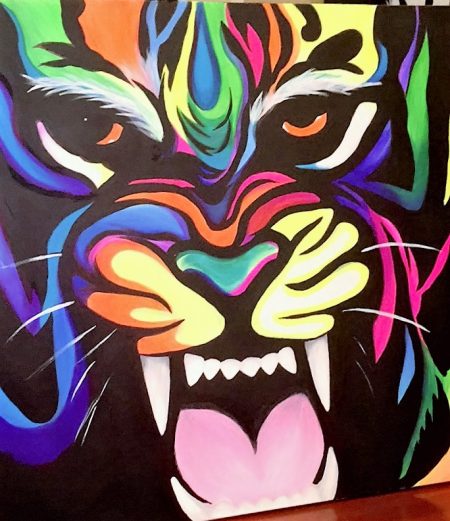 VERONICA STEWART
Born in Florida, Veronica Stewart is a contemporary painter, writer, and designer. Ms. Stewart also designs bathing suits and like her paintings, they strongly reflect her equestrian background with bold metallic accents and classic American materials. She is inspired by music, poetry, and literature; and often uses the female or equine figure at the heart of her work. About her art, she says "each piece is launched by an idea or emotion that I work tirelessly on until the vision is completed. While I'm painting, I am seduced by my subjects with a tunnel vision that is unbreakable, causing time to stand still. Once I decided to make art my life's work, everything fell into place…Art is a labor of love for me and involves complete focus, attention to detail, and nuance that requires energy and complex thought."
 Art Fusion Galleries & Abba Gallery
present
AMERICANS IN LONDON II
[email protected]
Oxo Tower Wharf, Bargehouse Street, South Bank, London, SE1 9PH
Opening dates and times
Dates: opening 20 July 2017 – Times: 6.30pm-8.30pm
Exhibition dates and times:
Dates: 19-23 July 2017 – Times: 11am – 6pm
[email protected] is situated on the Riverside Walkway at the heart of one of the richest cultural areas of London, between the London Eye, The Hayward Gallery and Tate Modern. Oxo Tower Wharf is a landmark building on London's South Bank.
gal[email protected] is owned and managed by Coin Street Community Builders www.coinstreet.org
AMERICANS IN LONDON
ORGANIZED BY