WILLIAM BRAEMER
William Breamer's artwork is the result of an amazing life experience and a personality that hungers for rich, character-defining adventures. William's art can be defined as abstract expressionism; notably accentuated with valiant colors, rich strokes and provocative themes. From the Caribbean enhanced abstract paintings inspired by his Cuban heritage, to the ornately crafted sculptures, William's artwork appeals to a wide cross-section of collectors. William's interpretation of a subject matter is transformed into rich, vibrant bold colours, timeless, awakening the soul, uplifting and radiant.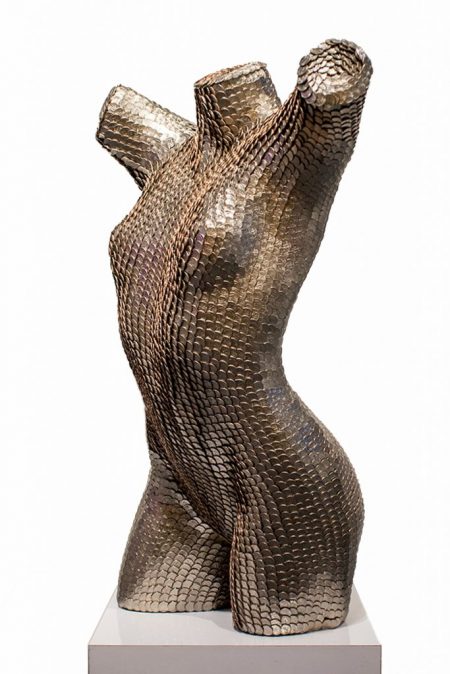 TIRIL
The abstract paintings by the British-born painter, now living in United States, are full of strong primary colours and softened by a varied yet chromatically-decisive palette. Each work is strongly charged with pathos, which has been emotionally intuited through Tiril's fertile inspiration of an 'enlightened' moment and this is bestowed on each sign, colour and gesture, allowing the viewer to perceive the work's transcendental nature.
DAVID HARRY
David Harry grew up in a household with the sweet smell of turpentine, where the shelves were stocked with art books and the walls were covered with paintings. His grandmother was the well-known painter Beulah S. Bowers. Even though David started seriously painting around the age of twenty-five and his art education was therefore subjective, various styles have marked his full artistic career from early neo-expressionism to a post-modernist project called Anti-Action painting, to his current body of work that consists of relatively large-scale abstract paintings.
In his artistic statement, David states, "fine art is a form of expression that works as a visual metaphor for a shared experience. My latest work is about a process not unlike jazz composition, action initiated over a familiar structure. The paintings also respond to place. My move to Florida has resulted in a greater emphasis on the depiction of light and heightened the importance of color in my painting. Their scale takes advantage of the peripheral nature of composition. Each painting is allowed to feel its own way."
CHRIS REICHENBAUM
Chris is mixed-media artist. She uses charcoals, pastels, acrylics and fabrics in her paintings. Her work is abstract, original and definitely an expression of her. Music plays a large role in all of her creativity and she sometimes name her works after a particular song. Technique and the finish of her work is paramount. She photographs her pieces in every stage of creativity, until their completion. It's great for objectivity, as they say "the camera never lies."
MICHAEL KATZ
Michael Katz was born in 1953 and raised in Brooklyn, New York and has been living in South Florida since 1995
At the age of 15, he received his first camera and fell in love with photography. When he was 16, his family built him a complete darkroom where he learned how to roll film, experimented with developing film in different ways, and made black/white & Sepia prints. His work has appeared in Food and Wine, Wine Spectator, Food Arts, Ocean Drive, USA Today, New York Times Magazine, Elite Traveler, etc. Michael loves to find natural lines in nature as well as images that have eye appeal.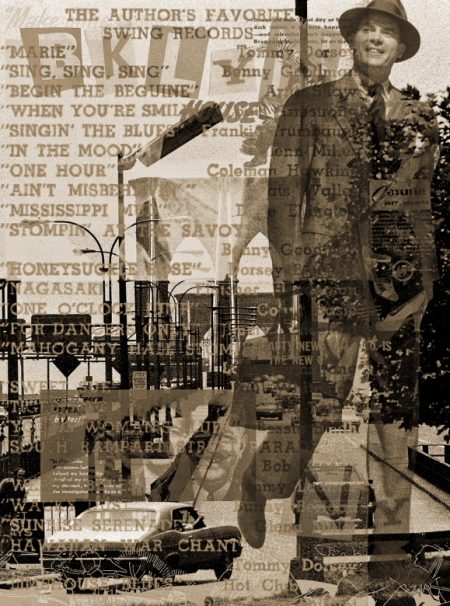 Art Fusion Galleries & Abba Gallery
present
AMERICANS IN LONDON
gallery@oxo
Oxo Tower Wharf, Bargehouse Street, South Bank, London, SE1 9PH
Opening dates and times
Dates: opening 21 July 2016 – Times: 6.30pm-8.30pm
Exhibition dates and times:
Dates: 20-24 July 2016 – Times: 11am – 6pm
gallery@oxo is situated on the Riverside Walkway at the heart of one of the richest cultural areas of London, between the London Eye, The Hayward Gallery and Tate Modern. Oxo Tower Wharf is a landmark building on London's South Bank.
gallery@oxo is owned and managed by Coin Street Community Builders www.coinstreet.org
AMERICANS IN LONDON
ORGANIZED BY